US National Parks Poster
$15.00 – $40.00
Enjoy the splendor and beauty of the United States National Parks with our hand drawn adventure poster printed on premium canvas (reg. and jumbo sizes) or printed on high quality card stock (small).
Color the poster in as you visit each one, all at once or get it already fully colored.
States without a National Park have their official state flower featured instead.
This map is not to scale, it is an artistic representation .  IT IS NOT MEANT FOR NAVIGATIONAL PURPOSES.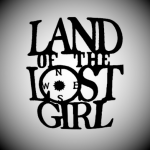 Only logged in customers who have purchased this product may leave a review.