The Break-Up Coloring Book
$13.00
I spent several years alone, waiting for someone to move me.  To melt my icy heart and make me feel again.
The cliché of "boy meets girl" was boring. I needed fire and gasoline.  To feel alive again with that passion, desire and addiction of love.
Now I'm walking away from the fire. Burned, charred down to my soul.
In love, in pain and alone once more.  …it was worth it.
Color the pain away with this 24 page hand drawn coloring book.  A perfect way to work through the heartache of a breakup for yourself or your bestie.
Just remember, no tears allowed on the coloring pages.
Chin up girl, you can get through this!
FEATURING OUR NEWLY REDESIGNED MORE DURABLE AND WATER RESISTANT LAMINATED COVER!
16 in stock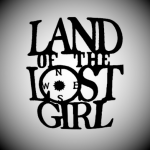 Only logged in customers who have purchased this product may leave a review.