Southern Oregon Adventure Coloring Book
$13.00
Growing up and spending most of my time hiking in the North Western area of Oregon, I had no idea of the beauty that was hidden down in southern Oregon.
In this 24 page coloring book I take you on an epic road trip exploring lakes, national parks, and forests.
Including the Umpqua and Rogue rivers and waterfalls.
Starting in Roseburg traveling down highway 138 and ending in Prospect Oregon.
Take the Southern Oregon Adventure and color as you explore.
You are guaranteed to fall in love with Southern Oregon, just as I have.
FEATURING OUR NEWLY REDESIGNED MORE DURABLE AND WATER RESISTANT LAMINATED COVER!
35 in stock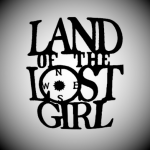 Only logged in customers who have purchased this product may leave a review.