Sale!
Clearance Pack (15 Stickers)
NOT UV RESISTANT, NOT RECOMMENDED FOR EXTENDED EXPOSURE TO DIRECT SUNLIGHT
Includes one of each: Come Get Lost With Me, Crater Lake, Diamond Lake, Free Hugs, I Chase Waterfalls, I Love Oregon, I Survived 2020, I Survived Saddle Mountain, Lost Girl, My Hood, Oregon Nature Nerd, Oregon, PNW, RCLW&S (Roadtrips, Camping Lakes, Waterfalls & Sunsets) and Waterfall Nerd.
Beautifully hand drawn stickers by a local Oregon artist.
Locally produced in Oregon (printed, assembled and hand cut).
Printed on durable self adhesive vinyl and coated with a laminate adding additional durability and resistance to the elements.
Water resistant.
Sizes vary
25 in stock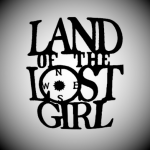 Only logged in customers who have purchased this product may leave a review.