Oregon A to Z Waterfalls Coloring Book
$13.00
28 beautiful images for your coloring enjoyment.
26 letters of the alphabet each represented by one of the gorgeous waterfalls around Oregon.
1 hand drawn map of all the waterfalls included in the book and 1 bonus picture.
I've poured my love of hiking and nature into each picture.
This is a coloring experience for both young and old.
Kids can color while they learn and adults can just enjoy the majestic beauty of each waterfall in turn.
FEATURING OUR NEWLY REDESIGNED MORE DURABLE AND WATER RESISTANT LAMINATED COVER!
5 in stock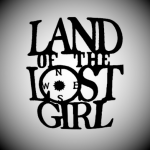 Only logged in customers who have purchased this product may leave a review.